Home | Best Business Opportunity on the Face of the Planet »
By action | January 10, 2008
Welcome to my blog…
My name is J.R. Jackson and this is my little corner of the internet.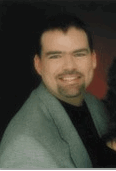 Over the course of my 15-years working online I have earned millions of dollars. One thing I have learned is most of the industry 'gurus' won't tell you the truth as to how they built their teams.
This blog is dedicated to helping YOU build a profitable business – no matter what type of business you have!
I prefer MLM/Network Marketing because #1 I'm good at it #2 I love working with people and #3 I LOVE residual income.
So let's take a second to break it down:
1 – I'm good at it! I have earned over $8-million working in this industry. BUT more importantly to you I have helped over 55,000 people in 32 countries start their own home-based businesses. This blog is my way of "giving back" to YOU. I will be going over 100's of ways to build a business both online and offline.
2 – I love working with people! Well actually I love 'teaching' people techniques I have either created or learned over the years. I have a seminar called "101 Ways to Double Your Downline and Triple Your Check with Any Network Marketing Company." This is a 6-hour *live* seminar (with no breaks). I have taught these techniques to some of the biggest leaders in the industry. In fact, I have been on stage in front of close to 20,000 because of these techniques.
I'm starting a *live* webinar which will teach these techniques for *FREE*. You may visit http://www.LiveWebTool.com for the current schedule. There will be no promoting of business opportunities of any kind on this webinar. You can rest assured if you send your downline to the training that they will get good training without me trying to cross-recruit them into some other "deal."
3 – I LOVE residual income! Well who doesn't? Do something once and get paid week after week, month after month and even year after year for work you did in the past. Sounds a heck of a lot better then working 40-hours per week building someone elses dream doesn't it?
So again WELCOME TO MY BLOG!
I look forward to teaching what I have done to create a multi-million dollar lifestyle. I also look forward to reading your replys.
Please take a moment to post a comment telling me a little about yourself. I really want this site to become a network where you and I can talk "shop!"
Your successfully,
J.R. "ACTION" Jackson
http://www.JRJackson.com
Topics: Uncategorized | 4 Comments »
4 Responses to "Hello world!"
Comments
You must be logged in to post a comment.