« is Network Marketing dead? | Home | How Much Money Do You Want To Make? »
By action | January 11, 2008
OK, someone sent me an email asking "where can I buy classified and display advertising."
Here is a direct link to my source. As you can tell there is no "affiliate link" or anything. I'm not making a dime from sending you to this site so please tell them you read about their company at the "J.R. Jackson Blog."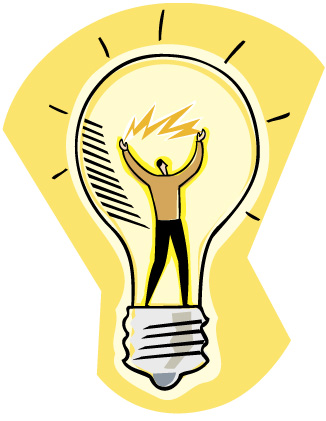 Wolf Enterprises is owned by Randy Wolf and he has negotiated some of the best prices in the industry. Here is a sample of some of the advertising discounts you can get from Wolf Enterprises. I have tried to put direct links to the various sources for your convenience.
Magazines:
Home Business Magazine, Small Business Opportunities/SYOB, Network Marketing Business Journal, Money N Profits, Opportunity World, Entrepreneur Magazine, Inc. Magazine, Home Business Connection, Home Business Advertiser, Money Making Opportunities, Business Opportunities Handbook, Fast Company,
Newspapers:
USA Today, Investor's Business Daily, National Enquirer,
Card Decks:
Cutting Edge, Financial Gains, Maximum Advantage, Trump,
If you can wait a while before placing your ad then you can use a technique called buying "remnant advertising."
The basis of remnant space advertising is that media companies rarely sell all of their advertising space. Their unsold ad space or time, called remnant space, can often be bought at steep discounts.
Think about it: Advertising time and space is a perishable commodity; if it is not sold, it is lost or given away for public service announcements or some other non-revenue producing filler. So, instead of taking a loss for unsold airtime or ad space, media outlets will often take far less than their usual retail fees to unload their remnant space. This means you can buy what is typically expensive media for much, much less than normal.
How you can best use remnant space advertising to your advantage depends upon the type of media in question:
Newspapers: Newspapers offer plenty of remnant space opportunities because they are published frequently (daily, weekly or monthly in most cases). Check out mss-standby.com | Media Sources Ltd |
Magazines: One of the great remnant opportunities lay with national magazines. Such magazines print regional editions, and sell regional ads. If they fail to sell all of the regional ads (which is not uncommon), or sell an odd number, their unsold inventory is your opportunity.
But even smaller magazines offer remnant advertising. Magazines create their editorial content based upon, among other things, the amount of advertising sold. But sometimes advertisers back out, or end up going with smaller ads, or miss a deadline, or the magazine ends up with extra content, all of which creates an opportunity for you.
Radio: Radio is ripe for remnant buys because, unlike print media which can be expanded and contracted to a certain extent as needed, radio advertising is finite; there are a fixed number of spots in one hour. Thus getting that unsold time at "fire sale" prices is definitely doable. Discounts can range from 25 to 75% off retail prices. Check out Bid4Spots.com |
Television: While this advertising method is normally out of reach of the normal work-at-home entrepreneur you can find deals up to 90% off due to the amount of TV stations.
One easy way to get remnant radio time is to buy regular time and then request that they throw in an equal number of remnant spots.
One method I have used to secure remnant advertising is to send my camera ready artwork to the publisher along with a check for say 30% of the rack rate with a note instructing them to run the ad if remnant space becomes available anytime within the next 90-days. I also like to mention to them that I'm a subscriber to their publication (if I am) and that I plan on advertising consistently in the future with them.
I hope you find this information helpful.
Please take a moment to post your comment or question and I will take the time to personally respond to it.
J.R. Jackson
http://www.JRJackson.com
Stay @ Home Dad & Husband
Topics: Uncategorized | 34 Comments »
34 Responses to "Where do I buy my ad space for up to 70% off?"
Comments
You must be logged in to post a comment.