« Fake it Till You Make it | Home | Take Action Now »
By action | January 16, 2008
Awesome turnout for our first webcast!
I trained for around 21-minutes on how to use cheap 9¢ resumes to build your mlm downline.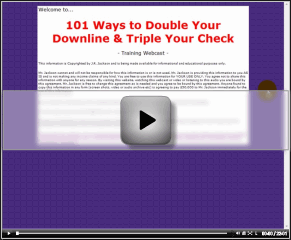 I have used resumes for years and have recruited thousands of people into several different companies using resumes.
If you would like to watch the re-broadcast of tonights webcast – CLICK HERE!
Thanks and I look forward to seeing you all on next weeks webcast.
J.R. Jackson
Topics: Uncategorized | 10 Comments »
10 Responses to "Tonights WebCast"
Comments
You must be logged in to post a comment.