« Google Gadget Marketing | Home | The Price of Freedom is Less Then You Think »
By action | January 24, 2008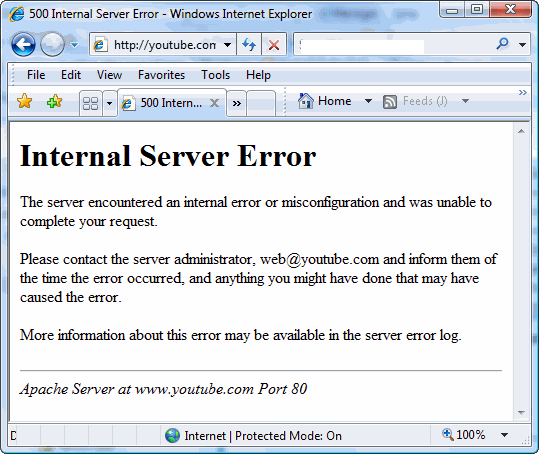 WOW! I knew my marketing tips and techniques could drive traffic but never in my wildest dreams did I think I would take down youtube.
I posted my second video this evening after the *LIVE* Webinar and about an hour later BAM Youtube is down!!!
If you scroll down a bit you will see what the topic of tonights blog was and (as long as youtube goes back online) you will be able to watch the entire webcast for FREE.
WAIT, I just checked and youtube is back online.
LOL
(I wish is was caused by my traffic but I doubt my 1,000 or so hits a day to this blog would ever cause youtube to go down).
J.R.
Topics: Uncategorized | 4 Comments »
4 Responses to "Youtube Goes Down"
Comments
You must be logged in to post a comment.