« MLM Sucks | Home | Win People to Your Way of Thinking »
By action | August 20, 2008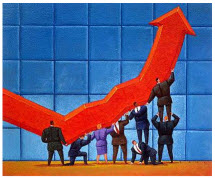 If you have read this blog for any length of time you know I share hundreds of ways to build your downline but my top 2 ways are:
And, if you do use resumes to recruit for your network marketing company or mlm company like I do then you know that I have successfully recruited thousands of mlmer's using this simple technique.
My number one (#1) site to pull resumes from is ASAPResumes.com – what I like about ASAP Resumes is they have a flat-fee for the entire year instead of spending $100's or even $1,000's of dollars per month like with other sites.
Well to my surprise today when I went to pull some resumes I find that ASAPResumes.com has added a brand-new category. The best part is this new category contains thousands upon thousands (maybe hundreds of thousands) of fresh new resumes.
For the most part these are white-collar professionals. I love ercruiting white-collar professionals in a slumping economy. Why? Well they are more open minded to looking at network marketing as a viable Plan-B.
When the economy is good I recruit more blue-collar folks.
So with this brand-new resource from ASAPResumes.com I now have access to thousands and thousands of people I did not have access to yesterday. AND, ASAPResumes.com did not increase their price or anything. They gave me this resource at no additional charge.
I love when a company delivers more then they promise.
If you have not yet checked out the services from ASAPResumes.com I urge you to click here to check them out.
Successfully yours,
J.R. Jackson
http://www.jrjackson.com
PS I have a very special method i like to call 'Executive Recruiting.' This is a very powerful way to build your business in any city in the United States (or around the World) very quickly. If you order the ASAPResumes.com database access email me at jr(at)jrjackson.com and I will send you this special report for free. You will go absolutely nuts over this information.
Topics: Uncategorized | 1 Comment »
One Response to "Wow! I feel like I hit the lottery today!"
Jean Jean Says:
September 21st, 2008 at 10:25 pm

The resume idea is a verry interesting lead capture list. The fact that you have access to 3MM plus resumes is great!! I am sure are more open minded people out there than you think. Especially with the current financial market crisis in which we are experience.

Like they say, you snooze, you loose!!

Thanks JR and good talking to you today.

Jean
Comments
You must be logged in to post a comment.