« Stop Looking At Your Prospects as a Piece of Meat! | Home | You snooze you lose! »
By action | September 18, 2008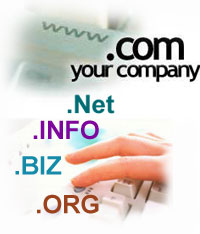 Hey folks, I have decided to sell some of my premium MLM related domains.
I expect some of these sites to sell very quickly.
If you do not see a domain that fits what you are looking for let me know what you need and chances are I probably have a domain that you will like.
Simple email me HERE with the domain name and the price you are offering for the domain. All offers will be accepted.
Here goes:
MultiLevelMarketingProgram.com/ – Google Results for "multi-level marketing program" = 18,600 results. This domain is 'keyword rich.'
MLMlc.com – SOLD (MLM Learning Center) very nice short domain
BuildMyDownline.com – Google Results for"build my downline" = 6,610 This is a great domain name and very easy to remember. I could see this domain being promoted in magazines all over the World.
IncreaseMyDownline.com – this domain name says it all
TrafficMLM.com – this domain is pointed to my site right now. Google results for "traffic mlm" is a whopping 10,500 results.
MLMSuccessGuide.com – again, this domain clearly is a winner for anyone who has "information" they are marketing to MLMers!
WebpageImpressions.com – are you looking for a turn-key business? Well this might be the domain for you. Do a Google search for "webpageimpressions" and this site is listed #1. Click on the link to look at the site you get.
MLMPhoneBook.com – can you see the possibilities with this site?
MLMYTB.com – are any of you interested in getting leads from people involved with YTB (your travel biz) then this is the site for you. Again 'keyword rich.' Google returns over 158,000 results for these two keywords. Redirect this domain to your main site for some great targeted traffic.
MLMVIP.com – put this classy domain name on your business cards, car logo etc. This domain is not right for everyone but for the true 'VIP' this is a winner and will portray that ultra-professional image to your prospects from the first moment you meet them.
MLMOpps.com – short domain which means "mlm opportunities." Maybe use this site to "review" other MLM opportunities and drive millions of visitors from the search engines.
BeautyMLM.com – again, perfect domain name for the person in the 'beauty' industry.
DreamMLM.com – I hope you understand that I have spent years aquiring and developing some of the most popular and sought after MLM domain names in the industry. This domain is flat-out awesome!
AutomatedMLM.com – SOLD do you offer an "automated system" for your team? Well, let them know about it by owning this domain. Google results for "automated mlm" is 5,670.
FavoriteMLM.com – Again a very nice and easy remember domain name.
MLMDownlineTools.com – do you have tools which will help people build their mlm downline? Then this domain is for you.
FreeAmalaki.com – Amalaki is the name of the fruit in the wildly popular Zrii product. If you are in Zrii then you could make a fortune with this domain.
MLMHelpCenter.com – SOLD there are so many uses for this domain. What about putting together a 'forum' and allowing fellow networkers to post and comment on questions. Forums are very popular and the best part is you can post ads on your forum to drive traffic to your main company.
GetaDailyPayCheck.com – does your MLM pay daily? Let your prospects know with this domain.
NewTravel.biz – popular travel related domain name.
HotOverview.com – do you offer live webcast or webinars? This is a nice short and easy to remember domain name.
EZTravelBusiness.com – another travel related domain name.
Again I think you would agree these are very popular and easy to remember domain names.
Email me the domain name you want along with your offer. I will transfer the site to you the same day. You can transfer the domain to your existing website or create a lead capture page or whatever else you want to do.
Having your own domain is the answer to building a consistent amount of traffic.
J.R. Jackson
EMAIL ME HERE BY CLICKING HERE
Topics: mlm domain | 1 Comment »
One Response to "Are you looking for the perfect MLM domain?"
Lilly Bell Says:
May 6th, 2010 at 6:10 pm

i have tried selling different products from Multi Level Marketing and i can earn a decent amount of money from them..*"
Comments
You must be logged in to post a comment.