« You snooze you lose! | Home | MLM Business »
By action | September 23, 2008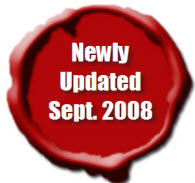 Hey gang, I wanted to let everyone know that I was up until around 5:00am last night updating the 'Resume Recruiting' system with all new information.
Like everything else times do change and I want to make sure I'm giving you the latest information so you can build your mlm downline using my downline building strategies.
Go HERE for the newest information.
J.R. Jackson
http://www.JRJackson.com
Topics: Uncategorized | 3 Comments »
3 Responses to "MLM Recruiting Secret Revealed – UPDATED SEPTEMBER 2008"
Aaron Says:
September 24th, 2008 at 8:58 pm

JR,

remember the web system and videos you used with PrePaid Legal? Is that the type of program you are offering with the "resume recruiting" program?

Side note: I'm faily computer savvy, but I have a difficult time navigating your website. I seem to be running in circles trying to find information here.

Look foward to hearing back from you so I can promote my product with your help.

J.R. Says:
September 25th, 2008 at 11:48 am

Aaron I have used resumes for quite a number of years. I used them before, during and after my Pre-Paid Legal days.

I'm open to any suggestions you have which would make my blog more easy to navigate.

I look forward to talking with you more,

J.R.

Madigan Says:
May 26th, 2009 at 4:35 pm

This post helped me alot with my own home based business. I suggest everybody to take this advice. This reminds me of

this site which I used to help start my own home based

business.
Comments
You must be logged in to post a comment.