« MLM Business | Home | My MLM Business is Growing Like Wildfire – IS YOURS? »
By action | October 2, 2008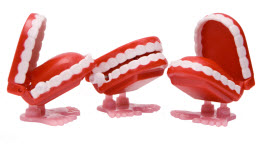 A press release allows you to drive almost instant traffic to your website. A well worded press release for a news-worthy item can literally drive instant, long lasting traffic to your website. A press release is ideal for promoting any type of business, particular MLM businesses.
According to Wikipedia,
"A news release, media release, press release or press statement is a written or recorded communication directed at members of the news media for the purpose of announcing something claimed as having news value."
An optimized press release can get you in the top ten results in Yahoo! News, Google News and other News websites across the Internet for your target keywords.
What Is A Press Release?
A press release is an announcement issued by your business to specific publications and news related media. The press release increases public awareness of developments and activities within your company. Essentially, a press release is a statement made by your company to promote a person, event, or product that occurs within your MLM business.
Typically, press releases are used solitarily and sent to any of the chosen mediums via postal mail, fax, or email. However, many companies choose to make press releases an integral part of their complete press kits or send along with a pitch letter sent to potential investors, distributors, or clients.
When compared to conventional advertising a press release wins hands down. While most readers today have become savvy in recognizing the hype that goes along with an ad campaign, they are more prone to putting their trust in a well put-together press release picked up by a collection of authoritative media outlets.
Quality press releases published via a trusted PR outlet can lead to your story being picked up by mainstream media constantly on the look out for quality news stories.
When Should A Press Release Be Used?
This is perhaps the most fundamental aspect of concern for any MLM business. When is a press release appropriate?
A press release should only be used when you have something news worthy to portray. A press release has a specific format that must be followed and in general, it is the same for most all mediums. With that being said, here is a guide you can follow for understanding rather any aspect of your MLM business is press release worthy.
1. Grand Opening – When you first open your MLM business, this is an appropriate time for a press release. It creates exposure and knowledge of your business.
2. New Partner – If you have brought a new partner into the mix, this is news worthy and again, creates exposure.
3. New Products – If you have added an exciting line of new products to your MLM business, this is press release worthy news.
4. New Divisions – If you have added a new division within your company, let the world know with a press release.
5. Events – Huge sales, customer appreciation, and other major events within your company are press release worthy.
If you want to help jump start a new distributors MLM business then try sending a Press Release off in their local area announcing their recent career change.
MLM RECRUITING TIP – You could even use Press Releases to help 'close' more people into your business. Let them know if they get involved with you and your team you will send a Press Release off announcing them and their new business in their city or state.
Imagine the excitement within your organization when they begin getting telephone calls and web traffic from using Press Release.
If writing is not your forte, you can hire a professional to do the work for you.
FREE OFFER – Be one of the first 10 people to write a comment about this post and I will send you the web tutorial titled "Start Spreading The News" which sells for $50. This web tutorial is 59-pages and will help you jump start using Press Releases in your business.
Successfully yours,
J.R. Jackson
http://www.JRJackson.com
ADDITIONAL RESOURCES:
Press Equalizer Software. Flood Your Site With Targeted Traffic, Achieve Top Rankings And Gain Dozens Or More Backlinks Using Easy To Write Press Releases!
Press Release Distribution. Press Release Distribution Distribute Press Releases To The News Industry And Press.
Topics: Uncategorized | 8 Comments »
8 Responses to "Increase Your MLM Business Traffic Using Press Releases . . ."
Comments
You must be logged in to post a comment.