« Twitter Squatting | Home | Get my 'Resume Recruiting' system FREE today! »
By action | January 11, 2009
Bentley unveils the new GTC Speed – the fastest four-seat convertible ever.
The new model shares the same 6 litre W12 power source as the GTC range, although the Speed's imposing dark wire mesh grille, 20" rims, rear spoiler sets it apart from more sedate stable-mates.

Even at two and a half tonnes, the Speed more than makes up for its less than imaginative moniker by rocking up to 0-60 mph in just 4.5 seconds. Its lowered suspension and wider than standard air intakes also help it power its way up to an earth-shattering 200 mph with the roof up and 195 mph when lowered.

For a roughly $196,000 price tag, you could see your Speed fitted with fade-resistant carbon-ceramic brakes – the largest fitted to any production car in the world – and Bentley's Adaptive Cruise Control system.
Can you see yourself driving this? If not, YOU SHOULD!
2009 is the year to "Dream Big!"
J.R.
Jackson
MLM Pro
I have owned quite a few cars, trucks and suv's. Here is a picture of my Dodge Viper: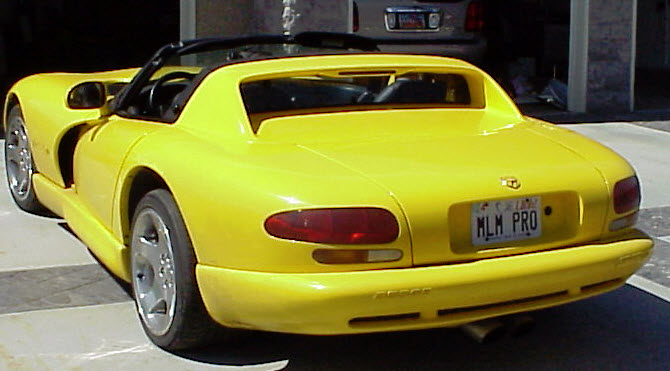 Did you see the licence plate?
Topics: Uncategorized | 2 Comments »
2 Responses to "Dream Big"
allen gradias Says:
January 23rd, 2009 at 10:45 am

I just watched the web cast and I found it to be very helpful .And I think it's going to help me produce a lot of leads and help promote my company witch will also help me so thank you Mr. jackson

Yvonne Says:
July 24th, 2009 at 2:06 pm

Oh YES! I see myself in this Fabulous Bentley. It's one of 3 luxury cars my mlm company BUYS top achievers! It's in my mind movie. I see me in it!
Comments
You must be logged in to post a comment.