« Do a Quick 20-minute Mind Dump to Increase Productivity for Your MLM Business! | Home | 1,714 Leads To Market Your MLM Business To… »
By action | February 28, 2009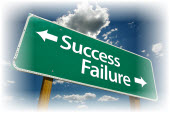 Your future is tied to your past (a.k.a. breaking the loser cycle) …
It has been said that the definition of insanity is doing what you have always done BUT expecting different results.
What are you doing TODAY different then you did yesterday to create the results you know you could be having with your business?
If you have not yet ordered my 'Resume Recruiting' system then I urge you to do it now. I'm running a special promotion for the next 48-hours.
This method of building my downline took me from being a 9th grade high school dropout to a top level distributor and a multi-millioniare in several MLM companies. My system works for nutritional companies, legal companies, travel and even companies that sell identity theft services.
In todays business world you need as many methods as possible to increase your organization. Using resumes (correctly) to build your downline is my #1 method. CLICK HERE to learn more about my 'Resume Recruiting' system.
My #2 method is http://www.downlinereports.com
Successfully yours,
J.R. Jackson
http://www.JRJackson.com
Topics: Uncategorized | No Comments »
Comments
You must be logged in to post a comment.