« First puppy | Home | Affiliate Census Report »
By action | April 15, 2009
Here are some pics of the new puppies.
Momma is doing great. She ended up having a c-section to remove the rest of the puppies. She had 14 total, we lost 2 but have 12 healthy American Bulldogs. We have decided to keep maybe 2-3 so we will be selling the rest. If you are interested post a comment here and I will contact you. They will be available when they are 8-weeks old (June 9th).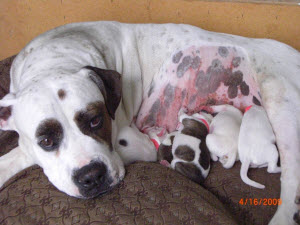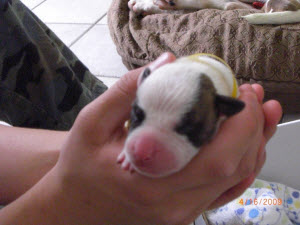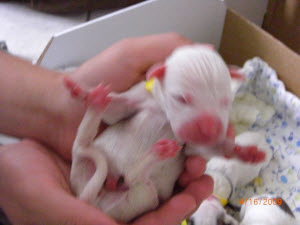 I hope you like the pictures,
J.R.
Topics: Uncategorized | 1 Comment »
One Response to "12 new American Bulldog puppies"
brad Says:
April 30th, 2009 at 5:17 pm

thats great ! i love pitbulls I have 3 at home .
Comments
You must be logged in to post a comment.