« Recruit More Long-Distance People Into Your MLM Business | Home | It's paying our mortgage, our car payments… putting food on the table… »
By action | April 30, 2009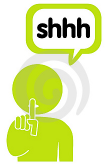 Before I tell you the 'Secret' let me tell you what doesn't work.
Top-7 most Worthless Ways to Build Your MLM Business:
Building a list of your friends and family. You know…your warm market. Companies love teaching you this. Why? If they have 100,000 associates and everyone builds a "list" the company is growing! What did this do for your business? OK…maybe you added 1 or 2 associates and got yourself a whopping check for $7.31. This method, mathematically speaking, is terribly inefficient.
Passing out business cards, brochures, audios and DVD's. Does this technique sound familiar? Companies love it! They make money all over the place. Every time you purchase one of their "promotional" products they're making money and guess what…when the 1 in 100 cd's that you handed out turns into a new associate their business just grew. Again, for them it's about numbers. If they have a huge associate base even if the conversion rate is only 1% they're still growing and better yet, they're making money off you every single time you run out of "promotional" items and have to purchase more. Not a bad situation for them now is it? But again what about you! Can you afford to continue throwing your hard-earned money at these worthless tools?
Hotel meetings and driving all over town. Doesn't't this defeat the purpose of having a "home based business"? I can't tell you how many people that I consult with that are constantly driving all over town picking up meal tabs for this "prospect that's about to become a new associate". Uh huh. If we had a dime for every time we heard "I'm gonna bring this one in during lunch" we'd be rolling in deep, thick piles of cash.
The Product sells itself! I love this one. If the product truly sold itself why would the company need you? Do you think they would have resorted to network marketing as a business model and form of distribution to get their products in the hands of the masses? Fat chance. They would have opened up retail stores all over the country. They wouldn't have a need for you. I'll be blunt. Products don't sell themselves. They need advertising and promotion. Look at every commercial on T.V.; radio, newspaper ads, etc are those products selling themselves. If so, why'd they spend big bucks to purchase airtime or ad space? Big myth. Please, for the sake of your wallet, don't fall into this trap. Products don't sell themselves. Companies know this, but it sounds so good when they make those types of statements that they can't refrain from telling us things like that.
The 'ol 3 who get 3 who get 3 and you're filthy, stinkin' rich. I'm sure you've heard of this one. All you have to do is get 3 and then help those 3 get 3 and get those people 3 and POOF…your checking account explodes and you're making a nice 6-figure income. This one almost makes me chuckle out loud. This mythical, completely unrealistic way of growing a business flat out, does not work. We have yet to see one single person that has used this approach and found the success they were seeking. It just doesn't happen.
All you have to do is put up a website, share it with your neighbors (or put it on your business card) and you're well on your way to a nice, sizeable income. This couldn't be further from the truth. If you've done any type of marketing you've quickly realized that this isn't the way to get the job done. Not even close. There truly is an art and science to how the site should be constructed, what to have on it and getting targeted visitors to your site that truly have a need and desire for what you're marketing. Just having a website means absolutely nothing. It's a tool that must be used properly and the vast majority of marketers have not been skilled on how to use the tool correctly.
Holding home parties will make you rich! How many leaders do you know that are making in excess of a quarter million a year that are holding house parties? Sure, they might be telling you that is how they are doing it but chances are they aren't. This is a technique that can and does work if you're looking to grow your business at a snail's pace and you're on the 5-10 year game plan to start making the any "real money". If you're on a different plan, you need a faster and much more efficient way of making this happen. Home parties just won't cut it. There are other ways of making it happen that is a whole lot easier and you don't have to have strangers in your home every week either!
The bottomline is if you are serious about wanting to create a huge downline that grows each and everyday then you need a simple duplicatable system that works for you, your personally recruited downline members and the guy on your 100th level.
The "secret" that I was referring to earlier is that you must have a massive amount of people knocking down your door asking you about your business.
Making 1 or 2 contacts per day will NEVER make you successful. You need 500, 1000 even 2,000 people per day looking at your business. What happens even at a 1% success rate you are in the position like the MLM company we spoke of earlier were you will see success. Even at 500 contacts per day at a 1% success rate you would sign 5 people for the day. Folks, with numbers like that you are talking about adding over 100 people to your downline each and every month.
We know the average leader (I'm talking get out of my way I'm doing it even if your not type of a leader) comes from every 44th person. This means you could be adding 2-3 big time leaders to your team each and every month. This is when the business truly becomes fun.
With my system I have 27% of people who visit my website fill-out my capture form to view my presentation. Out of the 27% of people 17% of that group will fillout my capture form AFTER the presentation asking to be contacted because they are interested in joining my business.
So let me break those numbers down.
If I contact (automatically) 1,000 per day here is what normally happens:
270 people register at my site
46 people ask to be contacted IMMEDIATELY because they are interested in joining
2 people sign up without me ever talking with them
I have tested my system with several companies. With a legal services company I recruited 53-associates in 17-days. I only talked to 4 of those people, the other 49 signed up at my sight and bought the legal membership plus the identity theft membership.
With a travel company I became the #2 distributor in a staggering 12-days using this system. The following year I was #1.
There are only 2 ways that I know where you can expose 500, 1,000 or more people a day and those two techniques are:
Resumes – my 'Resume Recruiting' system works 100% of the time with 100% of the people who use it with 100% of MLM companies. I have contacted as many as 20,000 people in one day using this system. You talk about creating some momentum on your team try exposing that many people for a few days per month. This is by far my #1 way of recruiting and let me say if you are not using resumes to recruit then you missing out on true momentum. CLICK HERE to read more about this simple system which anyone can duplicate within 60-minutes.
Downline Reports – this is another technique that I love. Working with people who have been in MLM in the past can be a lot of fun. You can get a list of people who have been in various MLM companies and contact them with your business. What is nice about this list of people is you know they have been in MLM so you don't have to sell them on the concept. Check out Downline Reports by CLICKING HERE.
I encourage you to check our both my 'Resume Recruiting' system and downline reports. Once you begin recruiting people each and everyday using these two systems you will never turn back.
When you do go to your meetings and conventions you will be mobbed by people asking you for the "secret."
You now know the "secret" is to simply expose more people then anyone else and you too can be in the top 1/4 of 1% of MLM Gurus!
Successfully yours,
J.R. Jackson
http://www.JRJackson.com
PS I know there are a lot of ways to recruit and obviously there are a lot of people running around selling "systems." All of these "systems" promise you the world and give you $100's sometimes $1,000's of dollars in freebies. Folks, I have been in this industry for over 15-years and I know there is no such thing as a free lunch. My 'Resume Recruiting' flat out works. No empty promises or false guarantees. Downline Reports are also proven. So get my 'Resume Recruiting' system and a Downline Reports and change the size of your MLM business forever!
Topics: Uncategorized | 1 Comment »
One Response to "The Secret to MLM Success"
Gene Escanuelas Says:
May 11th, 2009 at 5:00 pm

J.R., Just purchased you resume recruiting system looking forward to getting into it
Comments
You must be logged in to post a comment.