« Forget everything you think you know about MLM | Home | Bulls eye everytime? »
By action | August 28, 2009
I subject all of my ideas to a simple set of laws. Based on the results determines if I will proceed or not.
Here is the simple mlm flowchart I use: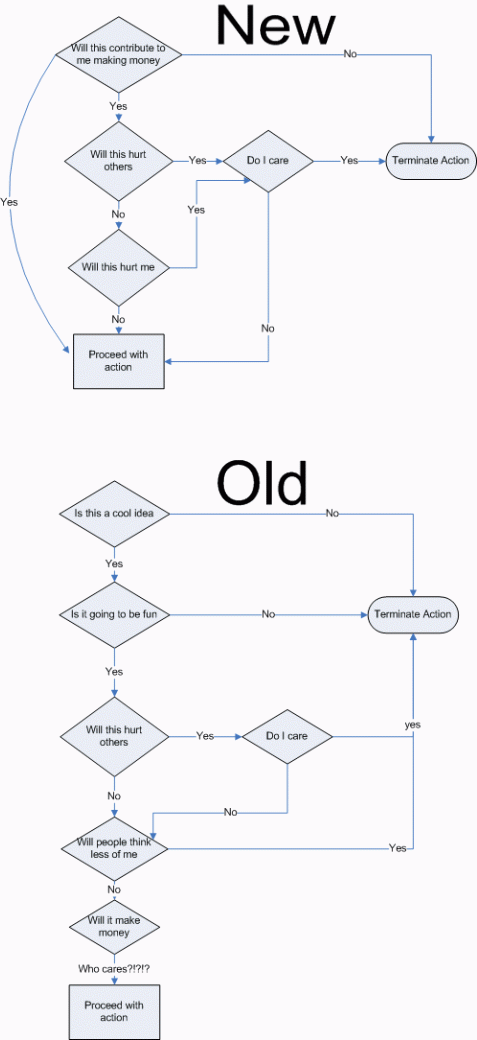 No other rules are now consulted. No more "what will family, friends or random people think."
Stop procrastinating!
If you know what you are doing is legal and ethical stop caring what other people think of you and what you do for a living. Most of those high and mighty people are 3 months behind on their mortgages anyways and they only care about their image.
Until next time,
J.R. Jackson
http://JRJackson.com
Topics: Uncategorized | 6 Comments »
6 Responses to "MLM Flowchart (aka, who cares what the neighbors think)"
Comments
You must be logged in to post a comment.