« my new Range Rover Sport w/SuperCharger | Home | yah baby »
By action | November 17, 2009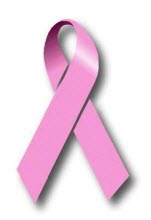 I hope your business is growing. This time of year is the best time to promote your network marketing business (multi-level marketing business).
I want to give you a FREE copy of my $197 'Resume Recruiting' system. This is the #1 way for you to IMMEDIATELY begin building your MLM downline.
Read what others are saying:
"Thanks so much for your continuing efforts to help so many who have struggled in the past to be successful. For me I don't feel that will be a problem anymore!!"
– Karen M.

"Update…I've had 3 join today!"
– Cheri F.

"I lost track of how many people enrolled today alone."
– Blake D.

"Just want to say "THANK YOU" JR! Your system rockes… this is my 4th personal sign-ups in three days!"
– Danny Z.
I have testimonials like this that come in virtually everyday from people in Pre-Paid Legal, Xango, Mandura, Zrii, NuSkin, Amway, ACN etc. etc. I want you to be one of my successful students and that is why I've decided to give you a copy of my entire system for FREE.
However, there is a catch (it's one that I think you would agree is a good catch).
A great friend of mine here in Utah is hiking for breast cancer and needs to raise $10,000. I have already donated to help her but I want to help her even more.
What I have decided to do is give a copy of my $197 'Resume Recruiting' system away for free to anyone who donates to her hike. I will leave the donation amount up to you but please keep in mind this is going towards a great cause so donate generously.
You can see Alexandra's blog at http://www.hikeforbreastcancer.com/
On the right side of her blog you will see a DONATE button. Click and donate what you can.
E-mail me at hikeforbreastcancer@jrjackson.com and let me know you made a donation and I will give you my entire generic MLM system for FREE.
I hope you see this is a win-win-win for all of us.
Alexandra's get's the donations to help her with her hiek for breast cancer!
You get a generic MLM system which will help you take your business to the next level!
I get a new student!
All I ask in return is you write me a testimonial after you go through my training. Your testimonial will help me sell more of my systems.
Go to http://www.hikeforbreastcancer.com/ RIGHT NOW and make a donation.
To your success,
J.R. Jackson
http://JRJackson.com
Topics: MLM Special | 1 Comment »
One Response to "THIS OFFER HAS EXPIRED – Get My #1 Generic MLM System for FREE – for a very limited time"
Michele Wilson Says:
January 2nd, 2010 at 9:13 am

Dear J.R

I just joined Mandura and I was a realtor in NJ.
I am out of work and trying to support my family. I have a rare automonic condition and could us all the help to get my bussiness started. I'm old school and my technices are not working and I need new ways to start my bussiness. I would love for you to take me under your wing and help out this mom. Thanks Michele Wilson
Comments
You must be logged in to post a comment.